The concept of eating healthy is a simple one: eat lots whole grains, fruits and vegetables, and stay clear of sweets. But successfully making that happen these days ― when so much of our food is packaged ― is a lot trickier than you might expect. Many go-to health food options are actually not as good for you as they seem. Are you being fooled by some?
Chances are, there are one or two items in the list below that are derailing your healthy-eating efforts. Check out what they might be and steer clear.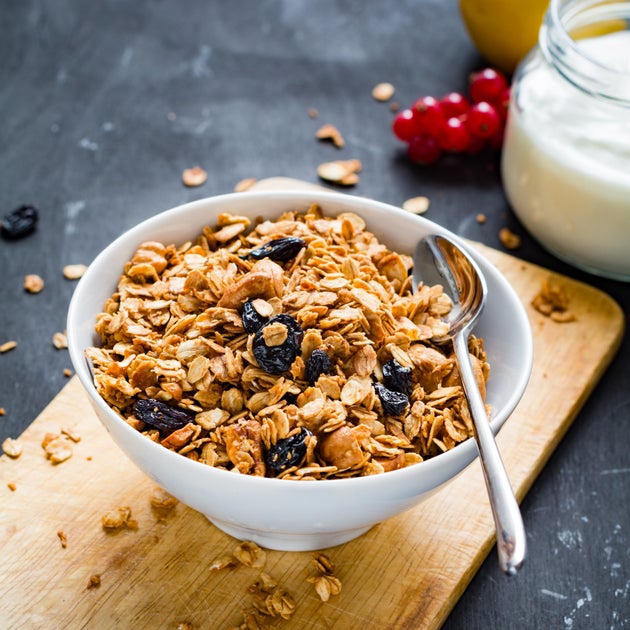 1. Granola: A serving size of granola is a lot smaller than you think. If you're filling a cereal bowl of the stuff with milk, chances are you're taking in a lot more sugar than you want. Granola is better eaten sprinkled on top of yogurt than used in place of cereal. If you don't want to give up your beloved granola entirely, try making your own. Homemade is better than store-bought because you know what ingredients are being put into it. Try a couple of these recipes, and you'll soon be converted.
2. Agave: Whether or not agave is healthy is up for debate. But at the end of the day, it's still added sugar to your diet. And too much sugar in any form is not recommended.
3. Bran muffins: We know it sounds healthy. What could be so bad about a food with bran in it? Sadly, the truth is that a muffin is still a muffin no matter what ingredients have been added to it. And that means it's basically a cupcake with no frosting on it ― in other words, its loaded with added sugar and fat. Plus, most bran muffins contain more wheat flour than actual…