The following post was originally published on Clean Living Guide.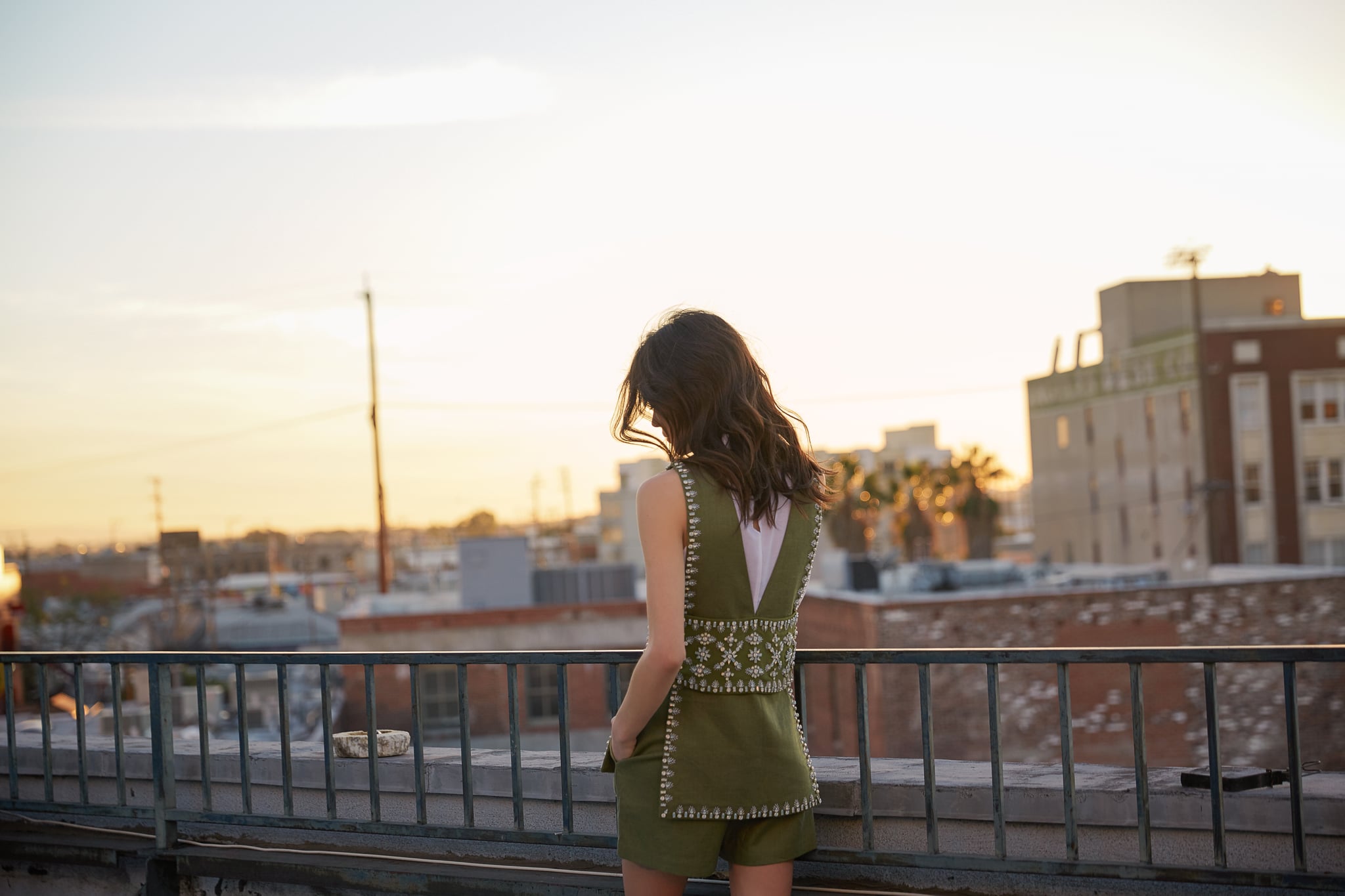 The Anxiety of Being Good
The pursuit of the illusive waif figure consumed nearly half my life. Each moment was permeated by the trinity of deprivation, binging, and purging. Everything revolved around "good" and "bad" choices, but bad choices had ramifications and solutions. This produced an immense amount of anxiety, leading to incredible release and relief when the misstep was corrected. In contrast, good choices felt good in the moment but produced an anxiety that had no solution. Rooted in deprivation, good choices would ultimately give way to the loss of control.
From the time I was 13 until about 30, I purged an average of 50 percent of my food intake. It began with throwing up bad foods, but quickly escalated to not only throwing up when I ate too much of a regular meal, but to eating simply for the purpose of vomiting. Not because I enjoyed throwing up, but because the anxiety produced around the struggle between having or not having the guilty food was so great that I knew it was safer to satisfy it by going all out with the binge.
Gluten, Fat-Free Foods & Bulimia
The real kicker is that bulimics don't often get skinny. Their metabolisms are so out of whack that their bodies hold on to every sugary, fat-producing carbohydrate — ensuring a perpetual pudge. So even though I was purging regularly, I was still what felt like "fat" throughout my high school years. It wasn't until my early 20s that I became driven enough to dramatically limit my food intake in addition to binging and purging. Finally I began to lose the weight that made me uncomfortable, but even so, I never got to be as skinny as I longed to be.
For one I had a gluten allergy, which despite having all the symptoms of the disease, remained undiscovered by myriad doctors who tended to me all throughout my adolescence and high school (read more about the symptoms of gluten intolerance and Celiac here). In all likelihood, the puffy-pudgy body I began to develop as a little girl was a result of untreated gluten intolerance.
That was the beginning of my weight gain, but the second issue that perpetuated my bloated body was diet, and dieting specifically. As a teen I began to reject the healthy whole foods that my Polish parents made and began to shift towards non-fat foods, more processed American foods, and finally dipped into going vegetarian. Fighting perpetual malnutrition and anemia because of the gluten intolerance, while feeding my body fat-free carb and gluten-heavy foods threw my already slowed metabolism into a tailspin.
Healing Through Orthorexia
When the internet became a viable river of information in the early 2000s, my obsessive-compulsive personality drove me to pore over whatever information I could find on dieting, and conversely on holistic healing. I felt desperate to get better. The purging became so prevalent that I was afraid for my life and seeking the help of doctors, psychiatrists, and cognitive psychologists was not producing meaningful results. Seeing holistic healers helped me to better understand that emotional connection between the obsessive behavior and my childhood experiences, but epiphanies alone couldn't cut through the wiring to my obsessive behavior.
Here's where healing and orthorexia finally step in. First let me preface by highlighting that orthorexia is not an officially recognized disorder in the DSM-5 (Diagnostic and Statistical Manual of Mental Disorders). This is a term coined by Dr. Steven Bratman, in a piece he wrote for Yoga Journal in 1997. He came up with the term to refer to what he believed to be an "unhealthy obsession" with healthy food in patients with eating disorders. By using this term I'm recognizing that my first forays into genuinely healthy eating — as opposed to deprivation — may have been obsessive. But it was this obsession that laid the foundation for healing from inside out.
Over time as I continued to research glimpses of information began to surface pointing out that natural fats in whole foods were not the cause of weight gain. I began to learn that the copious amounts of processed soy milk I had been consuming for years was full of hormone-disrupting chemicals; that non-fat, high-carb foods were responsible for weight gain (not weight-loss); that there were GMOs in our food supply; that pesticides were not to be taken lightly, and that the story we'd been fed about saturated fat was a lie. And eventually, that grains and gluten specifically might be the cause of my hard to control weight, along with cause for the mental, skin, and other disorders I was battling.
Trusting Food Again
Living with an eating disorder means that you have a high capacity for creating order. So as this information began to flood my mind, I slowly — and I mean at a snail's pace — was able to shift my OCD mind to focus on eating authentically nourishing foods. It took quite a few years, but as I began to witness that eating healthy whole foods did not result in weight gain, I began to trust food again.
At the height of my dieting obsession, aside from anti-nutrient foods like saltines and soy milk, I ate healthy foods too — salads, soups, smoothies, and the like. But I was obsessed with the food that I "kept down" being nearly fat-free. I denied myself the nutrient-dense foods my body so desperately craved and needed, like butter, beef, eggs, and even olive oil. If I did eat those foods they were nearly guaranteed to "come back up." In effect I was starving…