Springbox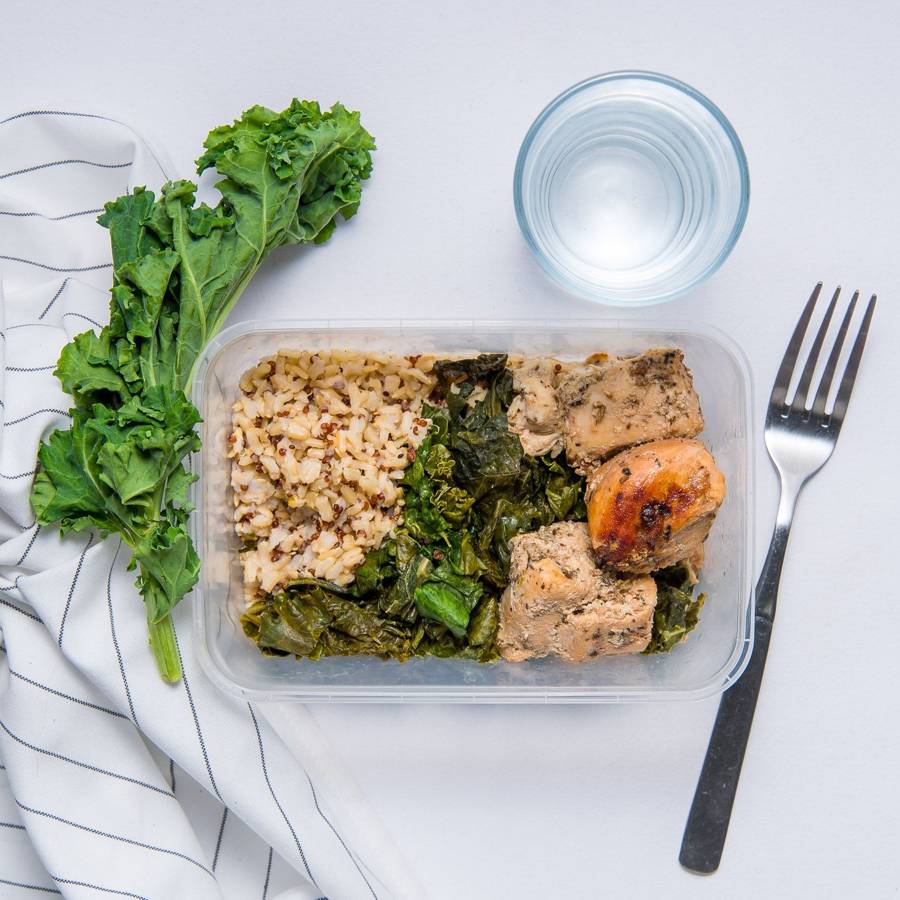 What's the deal? Springbox is a keep-it-simple food delivery service with nutritious and balanced meals cooked by Michelin-star chefs best used as a healthy back-up option to fill in the gaps when you can't be bothered to cook.
Where do they deliver? Springbox delivers to the whole of the UK.
How good is the food? The meals are consistent and well prepared, there's plenty of variety in the menu and the ingredients are of a high quality. It's worth remembering that this is a frozen food delivery service – if you're looking for refrigerated delivery services look elsewhere – but if you need the convenience of frozen food which you can reheat whenever you like, you can't go wrong with Springbox.
How healthy do you feel? We were using Springbox to try and lose weight, and we achieved over a stone of weight loss over three months in part thanks to the Springbox meals. It's very useful having a healthy, filling meal available at all times so you don't stray.
How much does it cost? Springbox meals range between about £6 and £9 per meal depending on how many you order and how regularly you pay.
Who does Springbox work for? If you've already got a healthy diet, cook your own meals regularly, or eat out often, Springbox is a great supplementary option to fill in the gaps when you can't be bothered to cook.
The Pure Package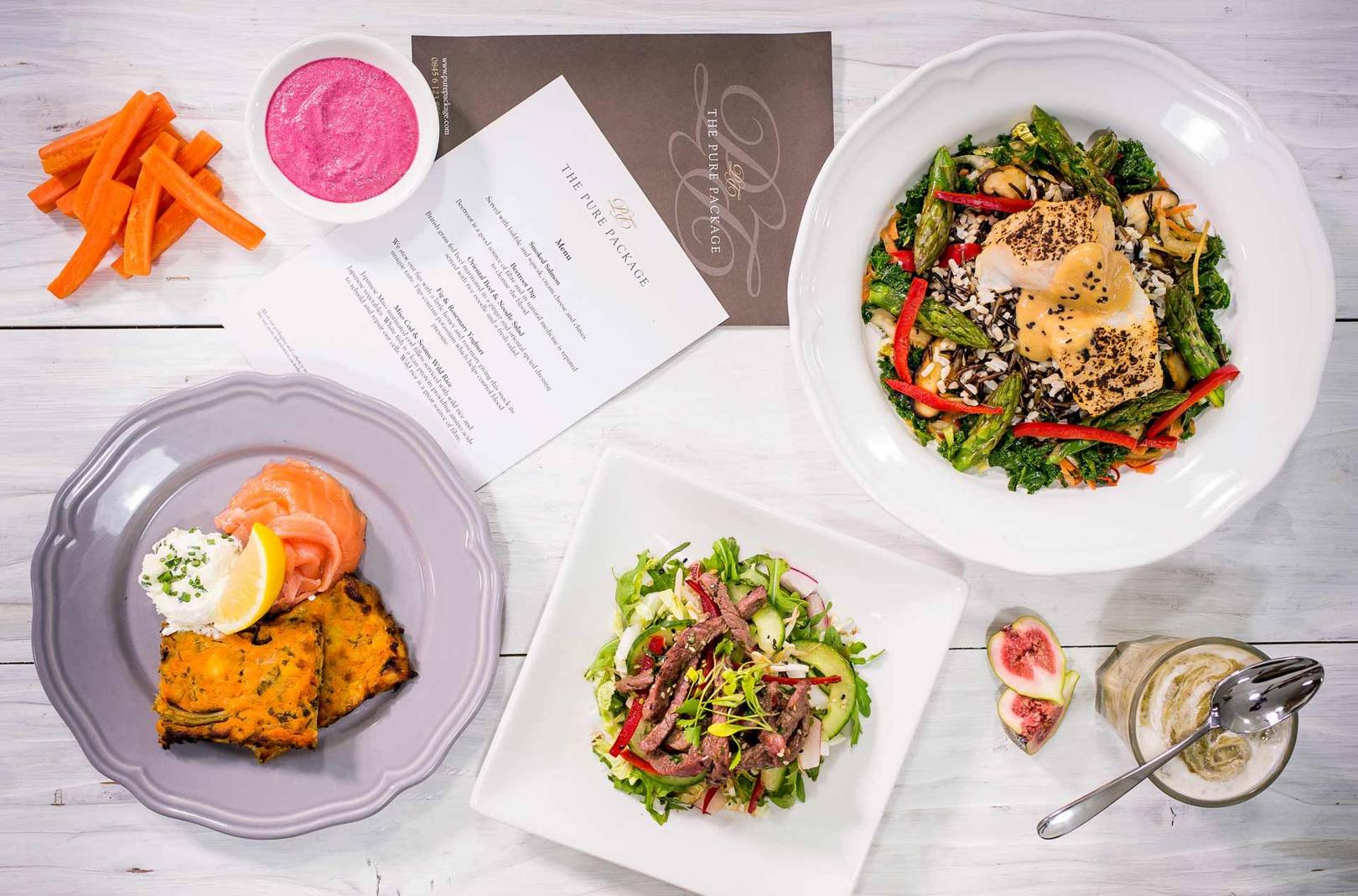 What's the deal? The gourmet cousin of the delivered-to-your-door diet plan family. A variety of menus are available for a variety of goals, including weight loss, training support, detoxes and a "Japanese Body Boost". Not sure which one is for you? The Pure Package also provide an individual consultation with a nutritionist to tailor your diet to your exact needs.
Where do they deliver? The Pure Package is London based only, with a few postcodes outside the M25 also included. Give them a call if you're not sure.
How good is the food? As advised by the nutritionist, we tested out the Paleo Inspired diet plan, nutrient dense and low carb. In general, the meals are excellent. The crayfish, red pepper, cauliflower rice and coriander salad was packed full of crayfish, which soothed a carb-fiend's shock at finding that the cauliflower rice wasn't actually rice. The dinners are also fabulous, generous portions packed full of veggies and meat – all the good stuff, no filler. The portions are a little smaller on the breakfast which was surprising, but a good snacking selection makes up for it. The sugar snap peas came with an artichoke and bean dip that we could have eaten by the spoonful, and the package is worth it just for your weekly dose of a quite ridiculously fantastic chocolate mousse.
How healthy do you feel? Pretty clean and lean. A little more peckish on some days than others – craving carves at 3pm on one day, but not feeling the need to eat the afternoon snack on the next. Given a little more time, however, I'd guess that the nutritionist had got it just right as I felt considerably less bloated by the end of the third day and with a tad more energy.
How much does it cost? A fair amount. A full programme (breakfast, lunch and dinner) for 10 days comes out at £44.95 per day. Whack the order up to 90 days and you're looking at £35.95 per day.
Who does The Pure Package work for? Nutrition conscious folk – or those with tricky dietary requirements – looking for a completely personal (and tasty) dietary overhaul.
Mindful Chef
What's the deal? Mindful Chef is from the Do-It-Yourself vein of food delivery services, but with a healthy twist. Recipes and all their constituent ingredients are delivered to your door, with options for 1 person, 2 person or 4 person bundles available. The good-for-you touch? All recipes are gluten free and skip the refined carbs like pasta, bread and white rice.
Where do they deliver? Nationwide, including Scotland, every Monday between 9am and 5pm (the cool bag is designed to keep your food cool for up to 36 hours, if you're lacking a fridge at work). Sunday delivery between 3pm and 8pm is available for those within the M25.
How good is the food? For budding chefs who want half the work done for them, or seasoned cooks who are just looking for a little bit of ease, Mindful Chef has it covered. Eating out of a little black plastic tray can lose its novelty after a while: home-cooked food just tastes better. "Not with my cooking", you say? If your culinary skills are lacking, Mindful Chef recipes are about as fool proof as they come, with all the herbs and spices measured out for you for perfect flavour. With 253 seriously good recipes on rotation, you're not going to get bored any time soon.
How much does it cost? £9 per portion for a 1 person box, £7 per portion for a 2 person box and £6 per portion for a 4 person box.
How healthy do you feel? Your portion control will be on point as Mindful Chef only sends exactly as much as you need per meal (no wastage either). The produce is, as you can expect, as…