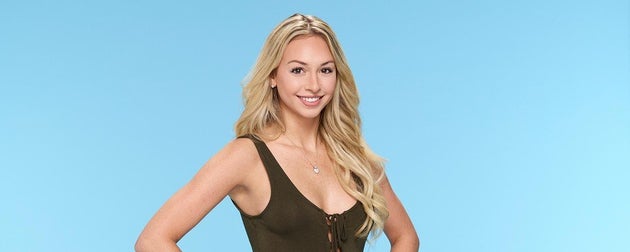 If you've been keeping up with "The Bachelor" this season, you're focused on one person and one person only: Corinne Olympios.
The reality contestant and "business owner" has taken the show by storm, intriguing viewers with her extraordinary ability to sleep, her lack of interest in the Backstreet Boys and, of course, the freeness in which she references her nanny, Raquel.
"Raquel keeps my life together, OK?" Olympios said on an episode of "The Bachelor." "She makes sure my bed is made every morning, makes my cucumbers, and like my vegetable slices for lunch. She makes me lemon salad. She knows exactly how much oil, lemon, and garlic salt I like. And cheese pasta. I have tried so many times to make cheese pasta….