The following post was originally featured on Eating Bird Food and written by Brittany Mullins, who is part of POPSUGAR Collective.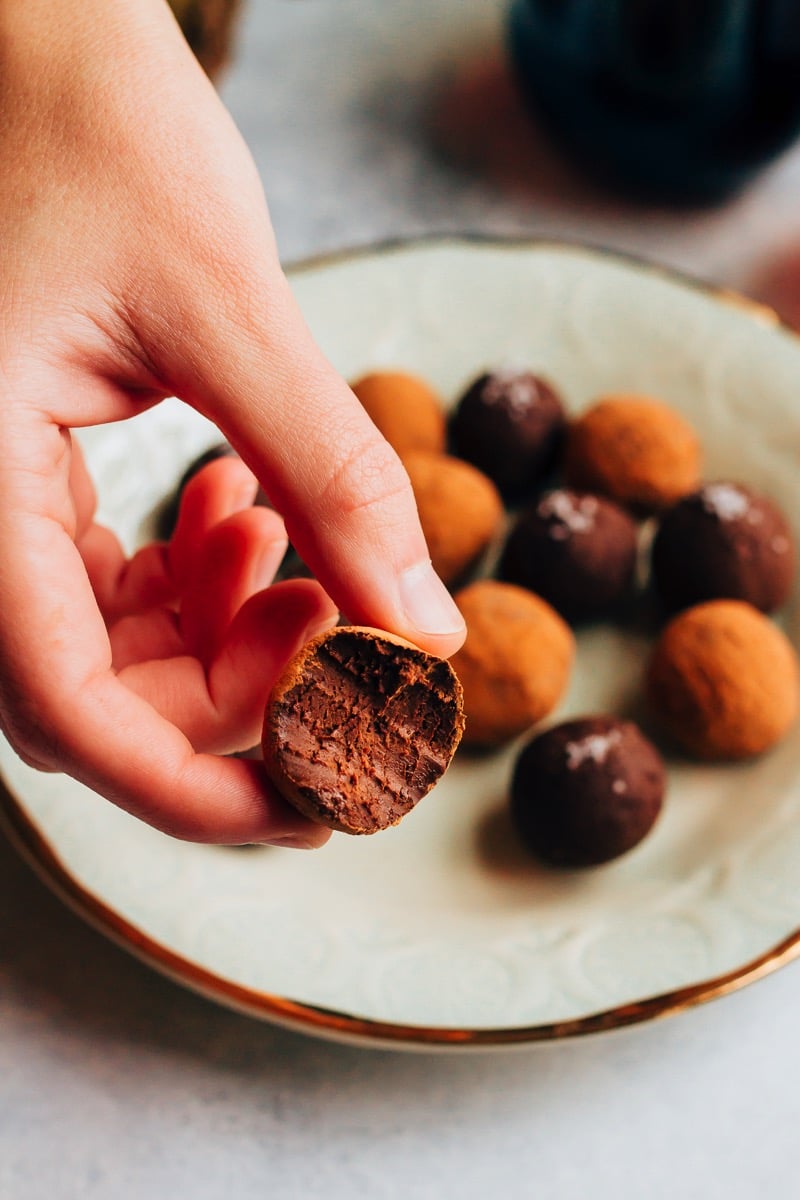 No one will never guess these decadent 4-ingredient chocolate avocado truffles are made with avocado instead of heavy cream. As long as you use dairy-free chocolate chips, these creamy truffles are gluten-free and vegan!
I hope you had a lovely holiday weekend! Isaac has been sick over the past few days so that's been a bummer, but we've made the most of it. We had Indian food for dinner on Friday night with friends, celebrated Christmas with my family on Christmas Eve, had a nice Christmas morning at home just the two of us, and then spent Sunday night celebrating Hanukkah with Isaac's family. It was perfect… just went by too fast.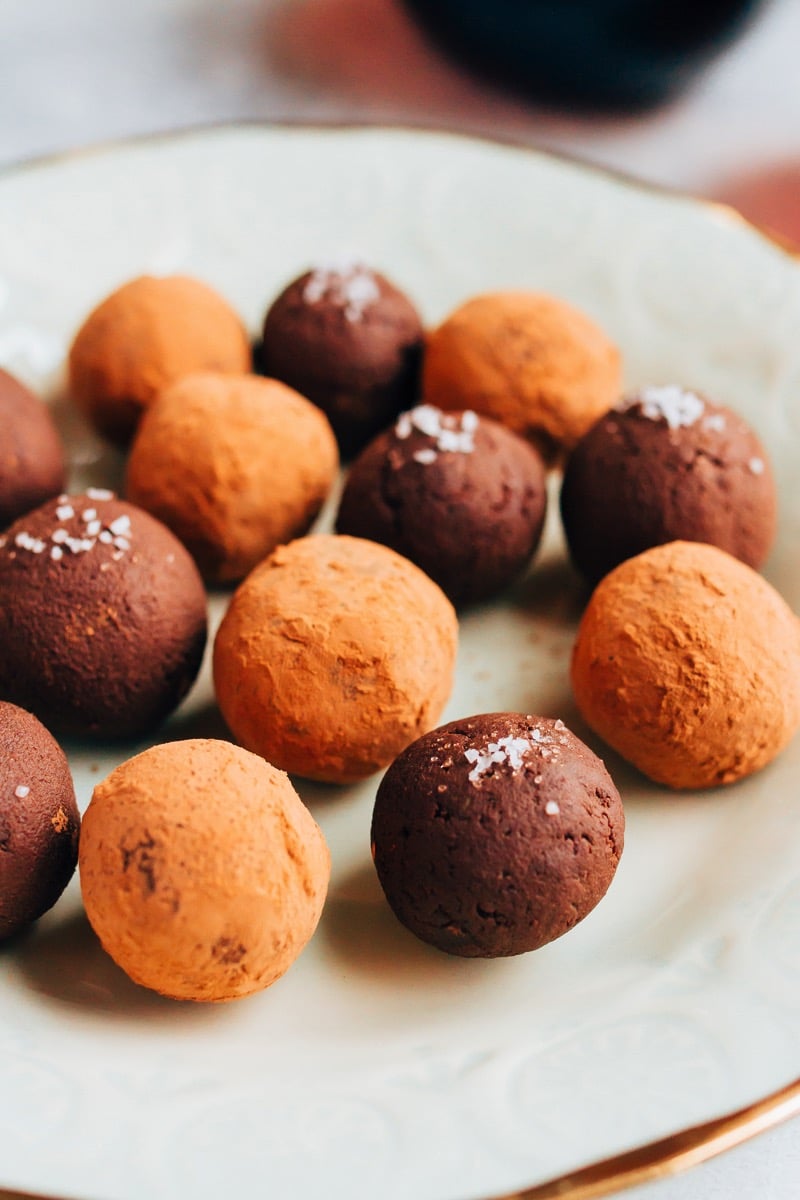 I am excited for this coming weekend — both the celebration and the excitement of a new year. 2016 was fine, but I'm ready for a fresh start. Plus, January is always a great month for Eating Bird Food. Everyone is jumping back into healthy habits and/or getting started with…