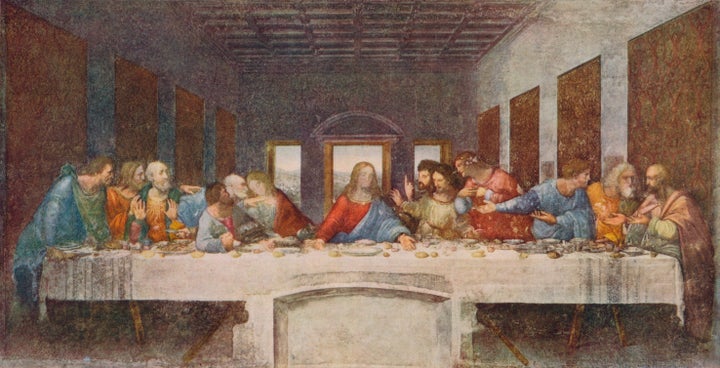 Biblical historians have long pondered what dishes may have been on the table at the Last Supper. One thing that's almost certain is that Jesus and his disciples were drinking wine.
Many elements of the Last Supper remain contested. Scholars even dispute the question of whether the Last Supper was a Seder ― a traditional meal observed during the Jewish holiday of Passover ― which might have indicated the specifics of the meal.
The canonical gospels contradict one another on that front. Three out of four of them locate the Last Supper during the Jewish holiday, while one, the Gospel of John, says the meal happened "before the Feast of Passover."
Jonathan Klawans, a religion professor at Boston University and expert on ancient Judaism, weighed the evidence in a January article published by the Biblical Archaeology Society. Klawans noted that the traditional Seder ritual as we know it today didn't emerge until around 70 A.D. ― nearly two generations after Jesus's death. The Last Supper, the scholar concluded, likely "was not a Seder but a standard Jewish meal."
Seder or no, a "standard Jewish meal" in Jesus's day would have included wine. The land of Jesus's life and death has a long history of winemaking. In 2016, Israeli archaeologists discovered an ancient wine ledger that contained what they believe to be the earliest written reference to Jerusalem outside the Bible.
Research conducted by Dr. Patrick McGovern, an anthropology professor at…